My new Quote Poster is based on a saying of Julia Child: 'If you learn how to cook, you'll barely have to look at a recipe again.' Print & hang op. Fijn voor (aspirant) foodies
For all you (english) readers: you can download the quote poster for free! Just keep reading…
Quote Poster: 'If you learn how to cook, you'll barely have to look at a recipe again.'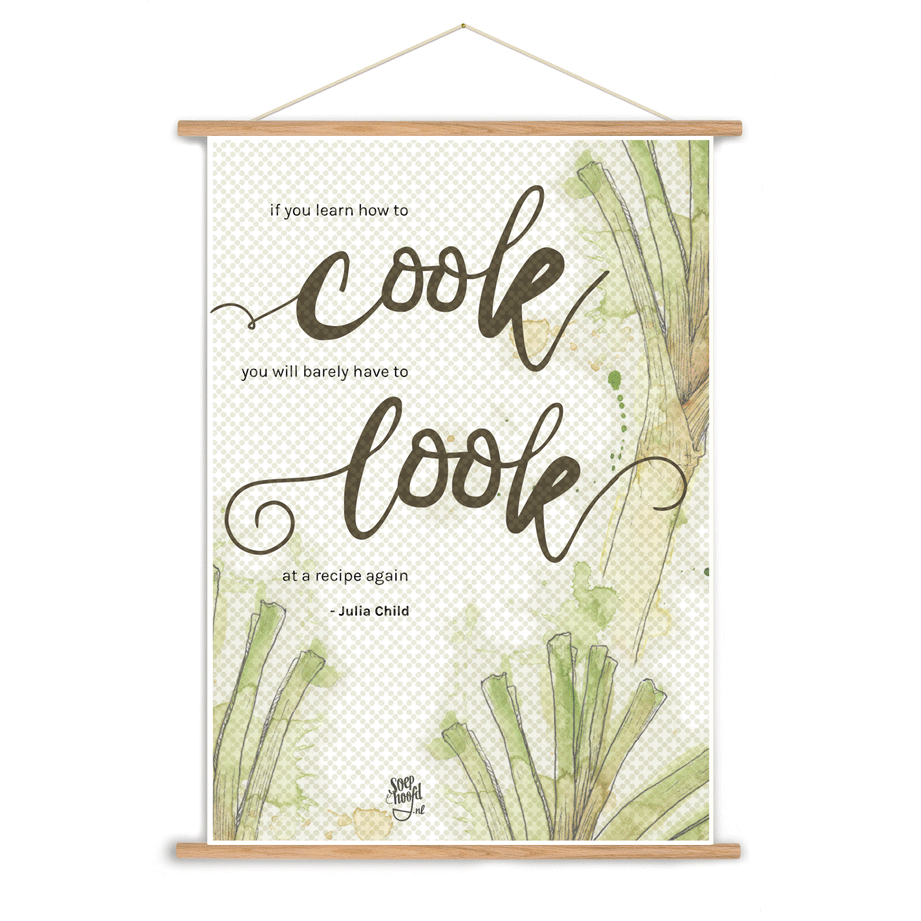 My first blogpost (well, on this blog anyway) in English! Welcome to all who follow my Instagram Challenge: March Meet the Maker, issued by Joanne Hawker. So here we are, at day 9, and today's prompt is: 'Goals'.
March Meet the Maker: Goals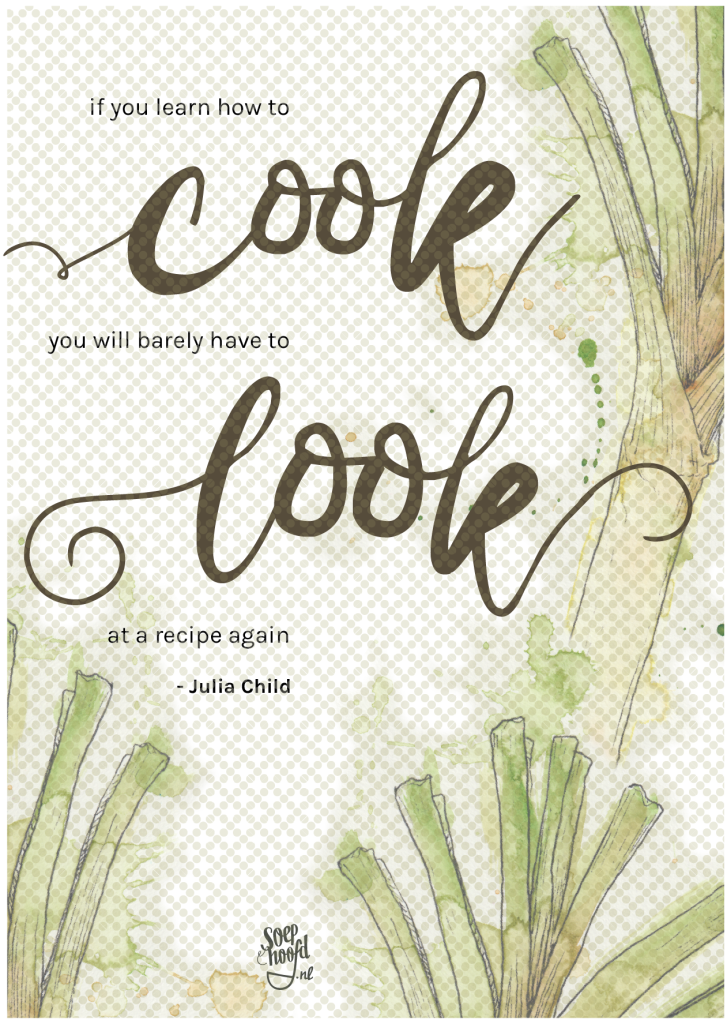 Easy, this one. My goal for 2016 is very straight forward: learn how to cook – without a recipe.
For those of you who don't know me this may sound like a half ass goal. I mean – cooking… really?!
But cooking is not something that comes natural to me. Actually, I've only started cooking a year ago – the year before I turned 40. Before then, I was the queen of microwaving. My husband cooked 4 meals in one weekend, put those in the freezer and then I'd heat them up in the following days.
The first 39 years of my life I just didn't like cooking.
At all.
I thought it a waste of time and energy.
I had better things to do with my life. Run 4 businesses, for example. Rebuild and decorate a four storey townhouse. Raise a family.
But then I got ill.
And it hit me: my health really isn't something to hustle with.
So here I am, anno 2016: cooking like crazy.
Not just cooking, mind you: cooking 50/50 – half of every meal I eat should be fruit or veggies.
I'm learning all I possibly can about vegetables and about how to change them into yummy meals.
I even started a study on Natural Food and I became a pop-up green grocer to truly understand seasonal produce.
No half measures, here at Soephoofd Headquarters
Quote Poster: free download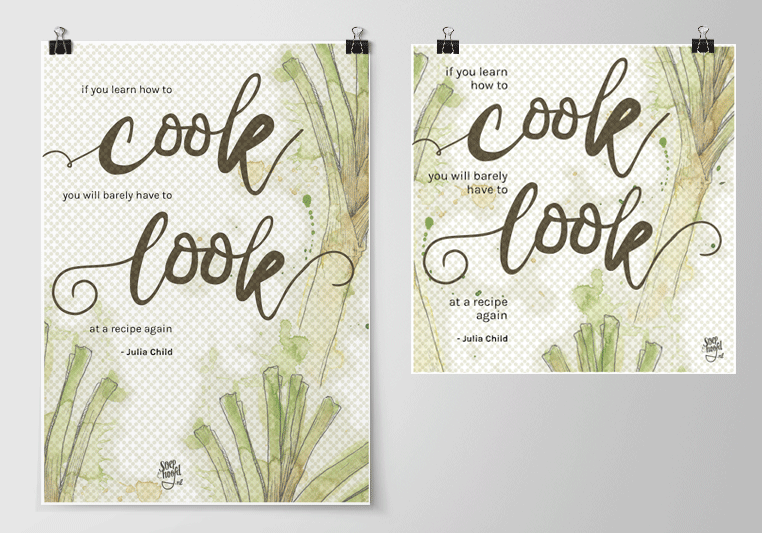 If you like the Quote Poster, please feel free to print it out. Great gift for foodies (or those striving to be :-)), or to decorate your kitchen or dining room wall!
Comments
comments